Our Additional Services and Competencies

Nowadays food retailers and chains require a reliable and an experienced partner who is on top of the latest regulations in relation to importing and exporting of food produce.

Our experience in working with clients and producers from around the world - including North America, EEA, CEE and the Pacific Region - allows us to foresee any unexpected circumstances and delays to reduce the amount of paperwork and cut costs.
Foods And Beverages
We offer 10,000+ different ethnic products from around the world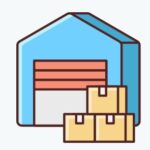 Consolidation
Consolidation of goods from different manufacturers (both domestic and abroad)
Customs and Excise Services
Cargo loading/unloading, registration, inspection, marking, duty stamps, labelling and stickers, cargo, storage, translations and documentation
Customs Brokerage Services
Import/Export custom formalities, TIR, CMR, RWBill, T1 declaration.
Expedition
Tariff rate calculation, cargo tracking, cargo insurance, custom's electronic declaration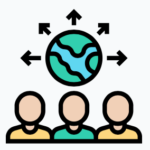 Third Party Logistics
We guarantee entire logistics process from transportation of goods from manufacturers to our warehouses, issuing of invoices and delivery to the final consignee.